Welcome to the Kerlin Financing Department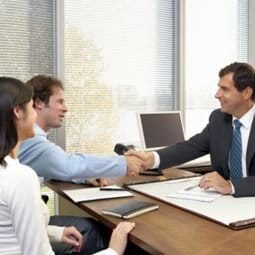 Hi there! We understand that most everyone will need some help locating fair financing options when it is time to purchase your next vehicle. This is why I am here! I work very hard to secure fair and affordable financing options that will suite your specific lifestyle needs.
While working with lenders, we work to keep the core values that Russell Kerlin set as our standard. Among the highest of those values is honesty. Too often we hear stories of when a car dealership hurt a car buyer by suggesting a buying method that only helps the dealership. This is not what Russell would want and that is not how we do it. Though we do not make financial recommendations, we do work hard to layout all possible options and work with the lenders to insure that the method that you choose, fits your need.
We never want you to be surprised! As our sales manager Hugh Janda always says, " surprises are for Christmas and birthdays, not vehicle purchases!" Our honest approach ensures that you will always be informed on what, where, when, and how you are to make the purchase with no surprises. This begins with our great sales team presenting vehicles that fit in your budget not vehicles that would cost you 10% or even 50% more than your monthly finances can support. No one likes to fall in love with something, later learning that you really cannot afford it. It's the Golden Rule "do unto others as you would have them do unto you" . Pretty simple right!?
You may have already figured out that we are not like other dealerships. And we like it that way! We are not going to tell you the typical "All types of credit, from good to bad, can qualify for an auto loan. No credit, no problem!" All that is going to get you is a surprise in the end and typically that is the surprise of being upside down on your vehicle when you want to trade in the future.
So in all honesty, if you have had credit challenges in the past we may not be able to help, but we would like a chance to try for you. Because at the end of the day, we are very passionate about what we do and truly believe that if you are not buying from Kerlin's, than you are not getting the best service that you deserve. 
Our goal, is to present you with options that will meet your present objectives and prepare you for future Kerlin vehicles.